Harmonious, Healthy and Empowered Living for All
Health and Harmony Wellness was founded in 2006. It is a uniquely designed integrative wellness studio located in the heart of Cherry Creek/Denver. Health and Harmony offers a personal, private and thoughtful approach to healing the body, mind, and emotions from stress, injury, trauma and general imbalances. This integrative approach recognizes that stress, blocked or imbalanced energy is common to many health and wellness issues. Each person is independently treated based on their unique needs and desired outcomes.
The staff at Health and Harmony are diversely trained to treat each individual on a holistic level. Individuals can receive assistance for optimal health and well being by receiving Conscious Transformation Meditation Training and Energy Practice, Muscle Activation Techniques, functional strength training and training in strategies to help motivate one's actions to change poor habits or addictions. Our goal is to help you to reach your highest potential physically, emotionally, mentally and spiritually, so that you can live an active, passionate and harmonious life.
PRACTITIONERS

Lori Schlotzhauer, MSPT, Founder, Conscious Transformation Meditation Trainer, Certified Conscious Transformation Energy Practitioner, Muscle Activation Techniques Practitioner
Lori has over 20 years experience in the health and wellness field. As the founder of Health+Harmony Wellness in 2006, Lori has created a space in which individuals can feel safe to heal on all levels: mentally, emotionally, physically and spiritually. With her experience in physical therapy, Muscle Activation Techniques, Conscious Transformation Energy Practice, and in teaching Conscious Transformation lifestyle meditation, Lori is able to create benefits in each person on an integrative level. Her belief is that there are many factors to an individual's physical and emotional well-being. Lori practices Conscious Transformation Energy Healing, which is a hands off energetic healing technique that helps balance one's emotional, mental and physical states, allowing one to feel great peace, relaxation and greater well being. Lori is a founding teacher of Conscious Transformation meditation and philosophy.
She has also found Muscle Activation Techniques a very effective tool to create balance throughout the body's muscular/nervous system, thereby improving pain symptoms allowing one to live more freely without pain and have improved athletic performance. Her focus is to address the cause of pain, not just the symptoms. Lori's passion to assist others to reach their highest potential through an integrative approach is apparent with each client she encounters.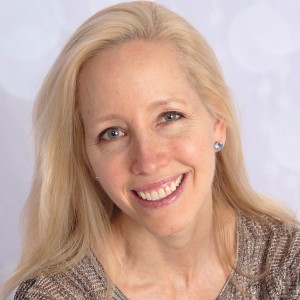 Kathryn Ott Founder, Motionology Fitness, Optimal Health & Well Being Coach, M.S. Exercise Physiology, NASM & Ortho-Kinetic Certified, Conscious Transformation Energy Practitioner.
Kathryn is a Motionology / Ortho Kinetic Personal Fitness Coach. Kathryn received her Master's Degree in Exercise Physiology from the University of Kansas and has coached hundreds of people.
Kathryn has evolved her personal training to a unique inside-out approach. Her philosophy is that you take you and your body everywhere you go. Wherever you are in your journey of health, fitness, and vitality is perfect. Just begin and choose now to go deeper. Although there is not quick fix, know that results can be fast and efficient.
Kathryn's integrative approach includes core strength and cardio strength, muscular strength, balance, agility, flexibility, and joint stability. In addition, she incorporates mindfulness and relaxation that Kathryn believes is essential to true health, fitness, and vitality. As a Conscious Transformation Energy Practitioner, Kathryn supports others to effortlessly experience greater states of peace, relaxation, and general well being.
Her depth of knowledge around health, movement, and wellness allows Kathryn to guide each client personally. She trains others how to develop a healthier, active body, how to become the person who can take them where they want to go, and how to create a sustainable, fulfilling, and enjoyable lifestyle. The skills learned, knowledge gained, and habits cultivated here are empowering and life changing.
Kathryn's passion is in seeing her clients transform mentally, emotionally, and physically with greater fulfillment present in their lives.