Harmonious, Healthy and Empowered Living for All
Health and Harmony Wellness was founded in 2006. It is a uniquely designed integrative wellness studio located in the heart of Cherry Creek/Denver. Health and Harmony offers a personal, private and thoughtful approach to healing the body, mind, and emotions from stress, injury, trauma and general imbalances. This integrative approach recognizes that stress, blocked or imbalanced energy is common to many health and wellness issues. Each person is independently treated based on their unique needs and desired outcomes.
The staff at Health and Harmony are diversely trained to treat each individual on a holistic level. Individuals can receive assistance for optimal health and well being by receiving Conscious Transformation Meditation Training and Energy Practice, Muscle Activation Techniques, functional strength training and training in strategies to help motivate one's actions to change poor habits or addictions. Our goal is to help you to reach your highest potential physically, emotionally, mentally and spiritually, so that you can live an active, passionate and harmonious life.
PRACTITIONERS

Lori Schlotzhauer, MSPT, Founder, Conscious Transformation Meditation Trainer, Certified Conscious Transformation Energy Practitioner, Muscle Activation Techniques Practitioner
Lori has over 20 years experience in the health and wellness field. As the founder of Health+Harmony Wellness in 2006, Lori has created a space in which individuals can feel safe to heal on all levels: mentally, emotionally, physically and spiritually. With her experience in physical therapy, Muscle Activation Techniques, Conscious Transformation Energy Practice, and in teaching Conscious Transformation lifestyle meditation, Lori is able to create benefits in each person on an integrative level. Her belief is that there are many factors to an individual's physical and emotional well-being. Lori practices Conscious Transformation Energy Healing, which is a hands off energetic healing technique that helps balance one's emotional, mental and physical states, allowing one to feel great peace, relaxation and greater well being. Lori is a founding teacher of Conscious Transformation meditation and philosophy.
She has also found Muscle Activation Techniques a very effective tool to create balance throughout the body's muscular/nervous system, thereby improving pain symptoms allowing one to live more freely without pain and have improved athletic performance. Her focus is to address the cause of pain, not just the symptoms. Lori's passion to assist others to reach their highest potential through an integrative approach is apparent with each client she encounters.
Contact Info
720-218-9064
100 South Madison, Suite 8-B, Denver, CO 80209
"Going to Health and Harmony is like going one-stop shopping. Whatever I need when I walk in is what I receive and I always feel better when I leave." 

- Molly B.

"I started private sessions with Lori to help me deal with incredible life paralyzing fears and PTSD I was living with as a result  of my husband's sudden and traumatic death. I am now living life from a place of unconditional love and resilience. I never thought I would experience, love, joy, peace and happiness daily again, but I am.  Life gets better each day and I look forward to it being magnificent as I continue the work with Lori through Conscious Transformation. " 

- Kim G
Services
MEDITATION
What is meditation?
Stress is one of the leading causes of many health issues. Meditation and stress reduction techniques can not only reduce stress but give us so much more. Some of the benefits of meditation and stress reduction techniques taught at Health+Harmony include improvement of mental focus and clarity; decreased blood pressure; decreased heart rate; relaxation; reduced anxiety; decreased muscle tension and pain due to tension; decreased headaches; helps with insomnia; increased energy; improved athletic performance; increased joy. These states of being can enhance every facet of life.
Meditation requires no special equipment and it is not complicated to learn. It can be practiced anywhere and is not time consuming (15-20 minutes/day). More and more people are turning to meditation but do not know where to begin. The staff at Health+Harmony will gently guide individuals through the process of learning stress reduction techniques, leading to a more peaceful and healthier life.
TRANSFORMATIVE MEDITATION THROUGH CONSCIOUS TRANSFORMATION
Conscious Transformation, Joey Klein's core teaching, is the ongoing process of personal and professional development grounded in understanding and shifting the deep mental, emotional and physical patterns that limit one's experience of life. It focuses on connecting with the intuitive self or spirit, providing the skills needed to create and live a new vision of life.
The meditations that are taught at Health and Harmony are an innovative approach to meditation that teaches how to create higher states of being, giving tools for transformation on every level, mind, emotion, physical and spiritual/intuitive self. These six week classes teach one to become aware of thoughts and emotions that stem from beliefs and patterns buried deep in the subconscious. These new visions are supported through meditation that, when practiced daily, rewires the brain so that one becomes the conscious creator of their life. These classes are taught in a group setting or as private coaching. Corporate classes are also available. See "Classes" page for upcoming classes and to register for these classes. Contact Lori for further information on classes offered at your business or for private coaching.
ENERGY HEALIING: CONSCIOUS TRANSFORMATION ENERGY PRACTICE
What is it? Conscious Transformation Energy Practice is the energetic system taught by Joey Klein, founder of Conscious Transformation, to integrate the higher self with the mind, body and emotions, creating a state of peace and wellbeing.
What does a Conscious Transformation Energy Practitioner do in a session? At Health+Harmony a series of specific hands-off energetic techniques designed to stimulate the flow of the client's own internal energy, or chi are used. When one's internal energy is balanced and flowing freely, a greater state of well-being is then experienced.
What does a client do in a Conscious Transformation Energy Session? A client will simply lie comfortably on a massage table fully clothed, relax, close their eyes if they choose, and breathe.
What benefits can one receive from a Conscious Transformation Energy Practice session?
a significant release of stress and feelings of pressure
a deep connection with the inner self
a feeling of harmony, internally and externally
increased mental clarity, physical energy and vitality
healing on deep energetic levels
a sense of inner peace
How is Conscious Transformation Energy Practice different from Reiki, Healing Touch or other energy modalities?  Other energy modalities focus primarily on healing the physical body.  Conscious Transformation Energy Practice is different in that we work with and address all four aspects of the human being - the mind, the emotions, the spirit, as well as the physical body. Most illnesses do not start with the physical body, but actually originate at a mental, emotional, or spiritual level.  By addressing the root cause of illness at these different levels, healing can happen more efficiently.
MUSCLE ACTIVATION TECHNIQUES
Muscle Activation Techniques (MAT) looks at a muscle's tightness and pain as a form of protection in the body. Weak or inhibited muscles can create the need for other muscles to tighten in order to help stabilize the joints. While most therapies focus on treating the muscles with tension or pain, MAT gets to the root of pain/injury by addressing and "jumpstarting" weak muscles rather than just focusing on the tight muscles. The one-on-one personal attention with a MAT certified specialist will enable one to have a new lease on their active lifestyle, returning to your active lifestyle, sports activities and a pain free existence in a very short time. Patients receiving MAT often achieve lasting results in significantly fewer visits than traditional physical therapy, and find they are more quickly restored to being pain free and at optimum functioning at less cost.
PERSONAL STRENGTH TRAINING
As part of our general wellness care program we offer personalized strength training for those who don't know where to start or have been on a strength training program but need some variety. This can be performed on a one-on-one basis or with groups up to 4. You can feel confident in the expertise of Health and Harmony. A licensed physical therapist will be performing the evaluation and creation of the program appropriate for each individual, helping to create a safe, injury-free outcome. This strength/fitness service is for those individuals wanting to lose weight, reduce bone loss, improve balance and flexibility, reduce risk of falls, improve posture and reduce postural associated pains, and to improve overall muscle strength for general living. Functional training is the concept used at Health and Harmony to achieve one's goals. This concept trains individuals, based on their postural evaluation, in exercises that mimic movements that are most commonly performed throughout life versus traditional gym exercises. This assists a person to train their muscles exactly the way they use them and promote better health and help prevent injury. In addition, faulty posture can lead to imbalances in muscle strength  which can eventually result in pain or injury. A postural evaluation will be done at the initial visit followed by a postural re-education exercise program given to support this, bringing greater results of strength and pain-free living. Each individual will be designed a safe and effective program based on their goals.


"I was an angry person and through the Conscious Transformation Energy Sessions with Lori, I am happy to say I am no longer that person." – Shän T.





"Lori has been a miracle for me. She has a real gift and passion for what she does and has become an important part of my healthy life." – Ron F.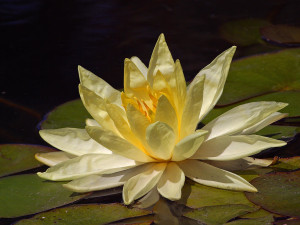 "After participating in two of Lori's meditation courses I have been able to discontinue antidepressants taken for 17 years and cut my blood pressure meds in half! Meditation has been life changing for me." - Diana O.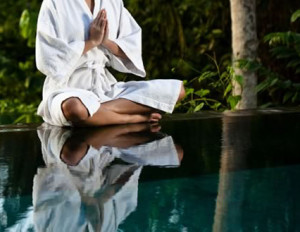 "I wish I could feel this great every day!"
– Diana O.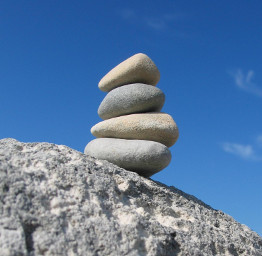 I was in the peak of a serious drug addiction at the time and I genuinely believe that the work that Lori introduced to me to, along with her healing energy, saved my life. It has allowed me to reach an ideal emotional state and sustain it. I'd recommend Lori to anybody and I am so grateful." - Chris G.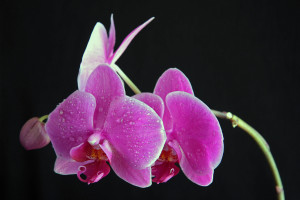 "I have been working with Lori for more than three years now. Lori has minimized injuries from what is now an increasingly active lifestyle – adding running again to my cycling and skiing – while helping me recover from stress and strains." – William M.
Classes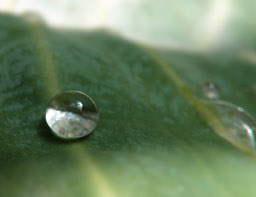 12 Week Mental Mastery Meditation Series
12 week series including teachings, guided meditations and daily action plans
Learn to observe and change your thoughts
Learn skills to still and focus your mind
Reduce stress and increase clarity
Create new experiences of peace, love and joy
Dates: Tuesdays January 23 - April 10 Time:  6-7PM
Price:  $298 includes CD set or downloadable recordings of meditations
Please contact Lori @ 720-218-9064 or click HERE to register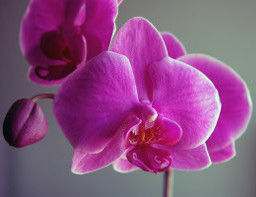 Inner Matrix Groups
Strengthen your mind, emotion, body and spirit
Use tools based on the latest neuroscience and ancient wisdom practices
An opportunity to reflect, relax and transform
Dates: Ongoing groups available. See below for more information
Time: 7:15-8:30PM
Please contact Lori @ 720-218-9064 with any questions or click HERE for more information.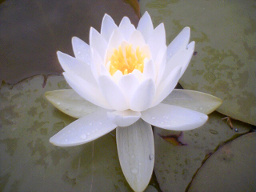 Private Transformational Sessions
Learn stress management techniques
Be supported and guided in developing a meditation practice
Be guided through practical techniques and strategies using the Conscious Transformation lifestyle system so you may create the extraordinary relationships and life that you desire
One hour sessions are done in person or over the phone
Please contact Lori @ 720-218-9064 or click HERE to register
Blog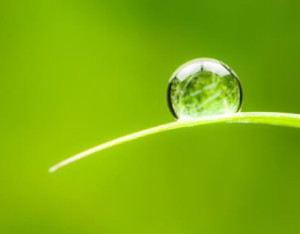 Transform Your Vision Into Reality by Lori Schlotzhauer, Conscious Transformation Certified Trainer
"The only thing worse than being blind is having sight but no vision" ~ Helen Keller
Many people create New Year's resolutions at the beginning of the year. Many of these goals and resolutions will not come to fruition simply because people often lack the internal aspects that contribute to successful changes. Each December, I create a vision for myself. In July, I check in and verify my progress and refine my goals as needed. I have put together 3 easy steps that I use when creating goals and vision for myself. I hope that the following three Cs will help you transform your vision into the outcome that you choose for this year and beyond.
Create
Create the life that you choose in your mind first by visualizing what you desire in every aspect, including finances, romance, health, family and career. Then set goals and identify the benchmarks that will help you move toward those goals and, ultimately, create the life you envision. It's okay to dream big! For me, my dream of owning my own business began well before I opened my doors 11 years ago. As a Physical Therapist, I envisioned what my studio would look like, the type of clients I would attract and the overall feeling of health and wellness that people would experience as a result of my business. From that clear image, I was able to define steps and set benchmarks that would take me toward that vision as I continued to enjoy my current place of employment. Keep in mind the lyrics from a country song where Neal McCoy compares a man without a dream to a car without gasoline. Without gas, a car won't go anywhere. This applies to humans, as well. If you have trouble picturing what you desire in life, surround yourself with people who exemplify what you aspire to. Remember that anything is possible — once you have envisioned what you want, take the steps that are necessary to create it.
Choose
Choose the emotions, thoughts and beliefs that align with your vision. A positive emotional state is crucial to accomplishing your goals. While it is necessary to think in order to plan, it is even more important to feel in order to take consistent action. The key to successfully achieving your vision is to align your emotions and beliefs so that you act as if you have already accomplished your goals. As I mentioned before, when creating my business, I could imagine how I wanted to feel waking up in the morning knowing that I was going to my business and all that I would accomplish. I even imagined how my clients would feel driving to my office to see me and how they felt once they were finally there. Often, clients will walk through the doorway, close the door behind them and say,"Oh, I'm so glad to be here!" with a big a sigh of relief. That was part of my vision! If you feel frustrated with the process or doubt that you will realize your dreams, you will impede your progress with these fear-based emotions. On the other hand, if you feel hope, excitement and passion about where you are heading, you will continue to take the necessary actions that lead to small successes. These small successes are what will eventually fulfill your vision. In their book, The One Thing, Gary Keller and Jay Papasan discuss the Domino Effect, the notion that "a single domino is capable of bringing down another domino that is actually 50% larger." You can use this concept to get extraordinary results in your own life. Determine what you must do first to bring about your desired change in one aspect of your life. This doesn't need to be a big effort; remember, your first domino can be small, because success is sequential, not simultaneous. Keep working at achieving this one goal until you succeed. This achievement will lead to a second, with each accomplishment building on the previous one and moving you toward the greatest success possible. Keep in mind that someone who is knowledgeable and has accomplished a lot has done it over time. Making significant changes in your life is not instantaneous; it is a gradual process.
Celebrate
It is important to celebrate your accomplishments along the way. What have you accomplished toward your goal so far? If weight loss is a goal of yours, what actions have you taken toward that goal? Did you begin a movement routine that was new for you? If you want to be kinder, did you show up kinder 50% more of the time? Offering positive reinforcement and encouragement are the best ways to support success. You can use these tools for your own goals, as well. Focus on what you have accomplished rather than on a long, overwhelming list of what you still have to do. This allows you to reflect on what has worked well and why you succeeded. Celebrating your accomplishments also helps you cultivate a "success" mindset. There is a chemical reaction responsible for this. When we achieve a goal, or even simply anticipate success, a neurotransmitter called dopamine is released into our brain. This leads to feelings of satisfaction and fulfillment. We enjoy these feelings, so we will do the activities, such as experiencing success, that release dopamine more often. Before I opened my business, I celebrated the success that I experienced working as an employee, as well as every action I took toward my vision as a business owner. Breaking down your goals to specific, smaller benchmarks allows you to experience success frequently, thus developing a mental approach that builds on the momentum of your past achievements. While keeping the three Cs in mind, it is also beneficial to have a daily mindfulness practice to train your mind and emotions to align with your goals and vision. To begin your practice simply sit for 10-20 minutes a day. Close your eyes and become aware of your breath. Focus on your center – a point about two inches below the bellybutton and about an inch back toward the spine. While focusing on this point, inhale for a count of four, take a gentle pause (1-2 seconds), exhale for a count of four, and then take another gentle pause. Continue with this focused breath. If distractions come to mind, gently refocus on your breath and center. Then, connect with your vision. See it in as much detail as possible. What are the things you are doing? Who are you doing them with? Notice the emotions these images bring up in you. Doing this practice consistently, ideally on a daily basis, will strengthen your vision in your mind and charge your emotional connection with those intended outcomes. Using the three Cs and beginning a mindfulness practice will help you train your brain to consciously create the life you want. Work toward aligning your thoughts, beliefs and emotions with your vision and take actions one at a time to create an extraordinary life.